If you are caught in an infinite loop, you will need to stop your code from the code connection window.
Click the stop button in the lower-left corner of your code connection window.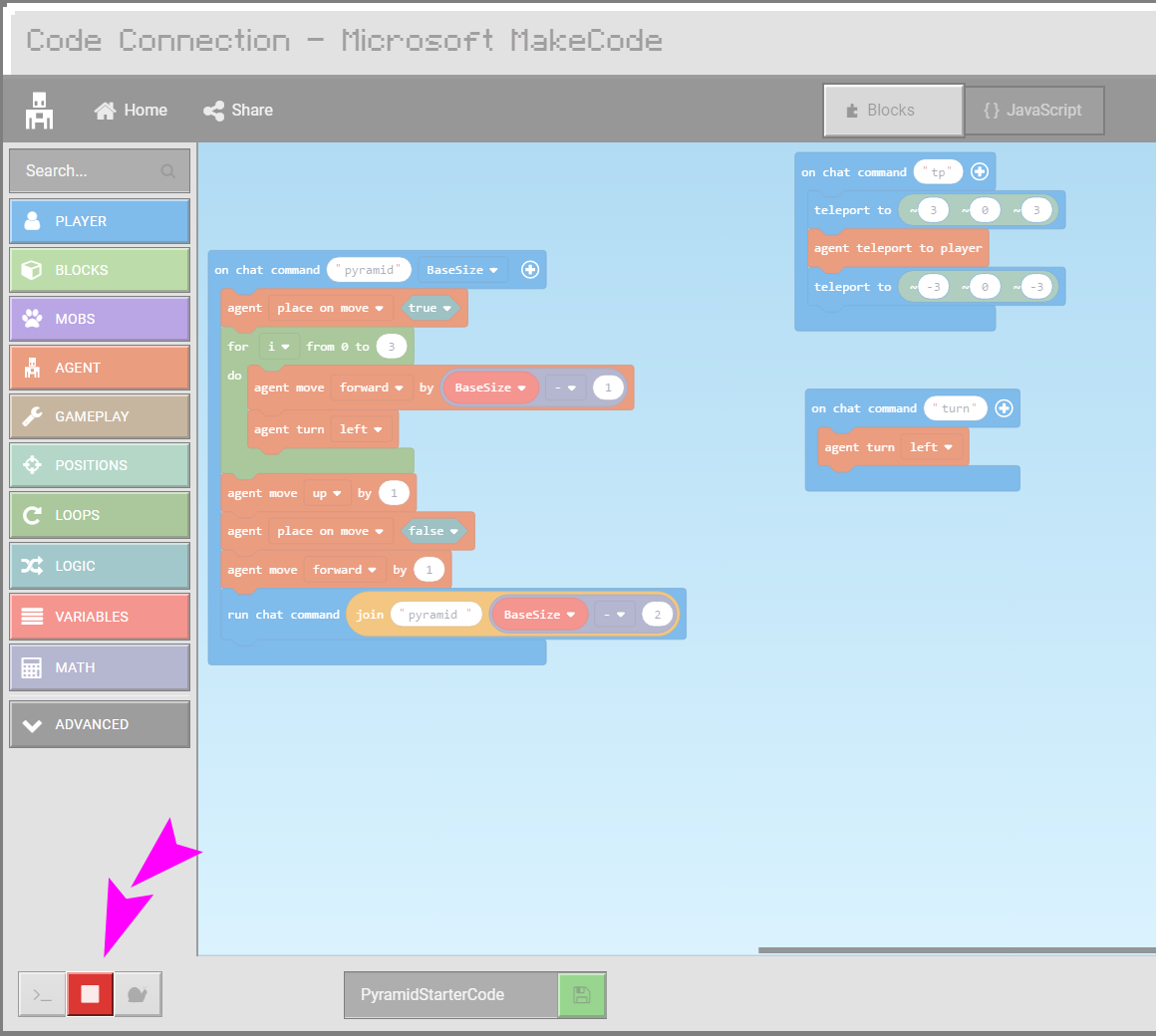 Restart the coding environment. Click the play button. If the play button is not on, then your code will not run in Minecraft.

Saving your code again can restart your code as well, so do that for good measure. Save one more time and say yes to the warning message.