The ||loops:on start|| block runs when the program starts. This can be a pain at times if you are testing code or want to restart the program. Use the buttons in the lower-left corner to restart your code on these occasions.
Click the stop button in the lower-left corner of your code connection window.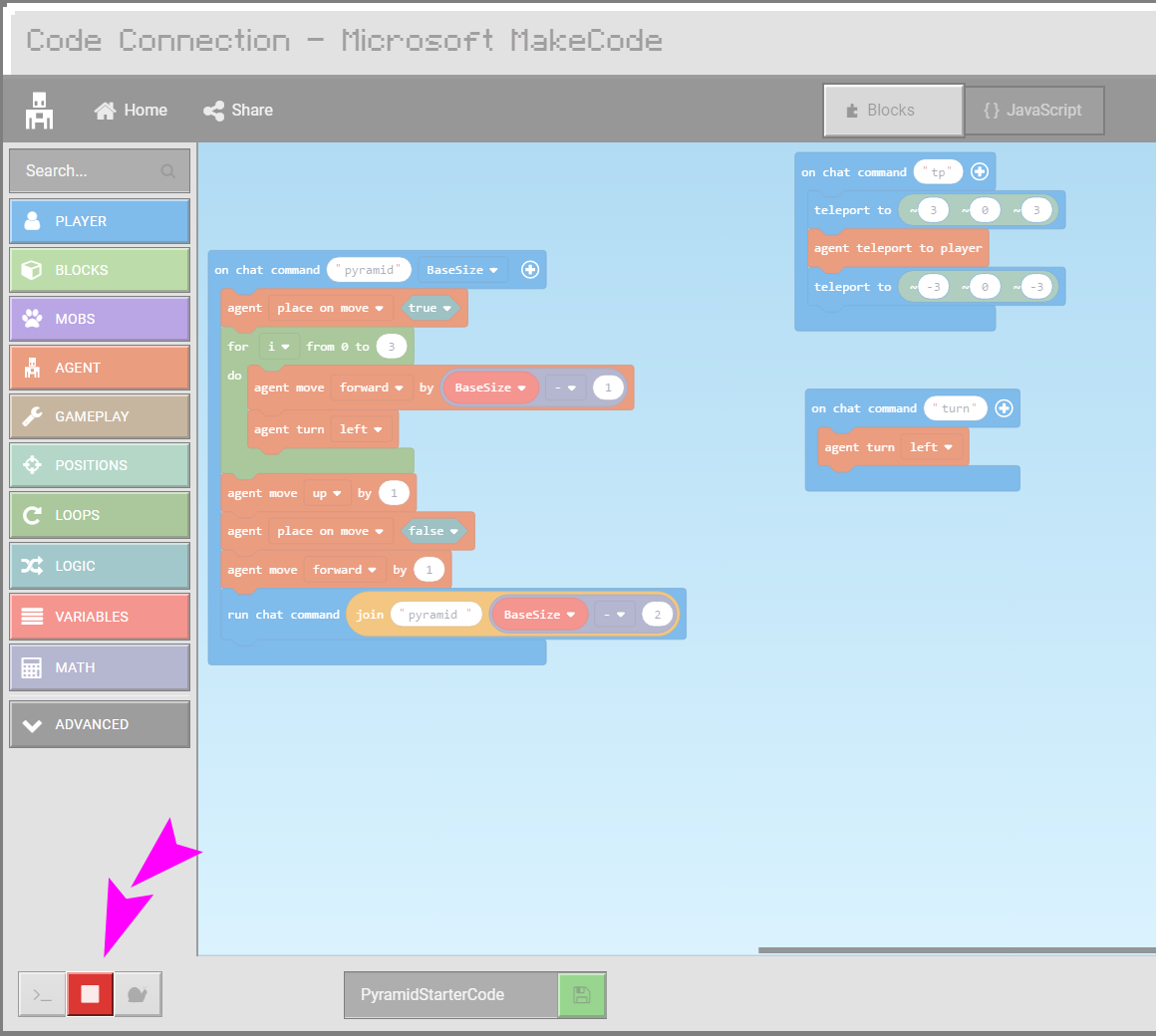 Restart the coding environment. Click the play button. If the play button is not on, then your code will not run in Minecraft.