Notes
Depending on your access to maps, globes, or GPS apps and the age and skills of the students, you might want to have the students use their country/region or state capitols for their world position. You can also adjust how precise you are in recording latitude and longitude. This activity uses just the basic degrees without the more precise minutes and seconds.
Most mapping software like Bing Maps has a "My Location" feature that will give you your coordinates: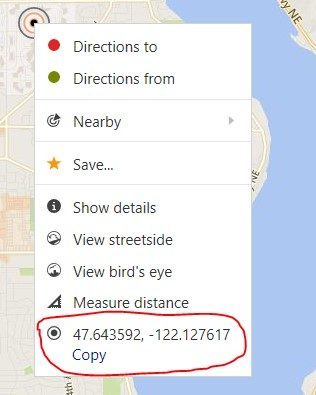 On Earth, the latitude at the equator is 0°, and at the North Pole it is 90° north. A degree of latitude covers about 70 miles or about 112 kilometers.